I am very proud to be a dentist and own a dental practice that reflects my own care philosophy: one based on respect and compassion towards my patients and their needs. My goal is to restore patients' self-confidence in their smile by using the most gentle, effective techniques.
To me, dentistry is about helping people with their problems and teaching them how to prevent others. I enjoy the long-term relationships I've made with patients—the longer we know each other the more we both trust each other. I don't have to tell patients we care; we prove it every time we see them.
I grew up in Burnt Hills, New York, in the foothills of the Adirondack Mountains. As a child, I always knew I wanted to be a dentist. In 1988, I became a registered dental hygienist and enjoyed working in the dental field very much. After a few years, I decided to continue my education and become a dentist.
In 2004, I received my BA in biology at Cal State Northridge and started my dental training at Tufts School of Dental Medicine in Boston.
While at Tufts, I served on the ethics, professionalism, and citizenship committee, and was the recipient of the Dr. Pauline Fuller Persons Scholarship. I was also honored to receive the Altshuler Ethics Award, which was established by Dr. Justin Altshuler and family to recognize a student who displays sensitivity and understanding of the role of ethics in the provision of oral health care and the responsibility entrusted to dentists to meet the needs of citizens.
I absolutely loved my time at Tufts. We were exposed to all the specialties and received top-notch training. I enjoy going back regularly for continuing education and to visit whenever I can.
Continuing education is vital in my mission to provide my patients with the most up-to-date, effective dental care. To this end, I am not only an AGD member, but I have completed my AGD Fellowship. Now I am working toward the AGD Mastership.
To earn a fellowship award, a dentist must complete at least 500 dental continuing education hours, pass a rigorous and comprehensive exam, and maintain AGD membership for three continuous years. Mastership is only awarded to dentists who have completed a minimum of 1100 hours of continuing education and passed a rigorous exam.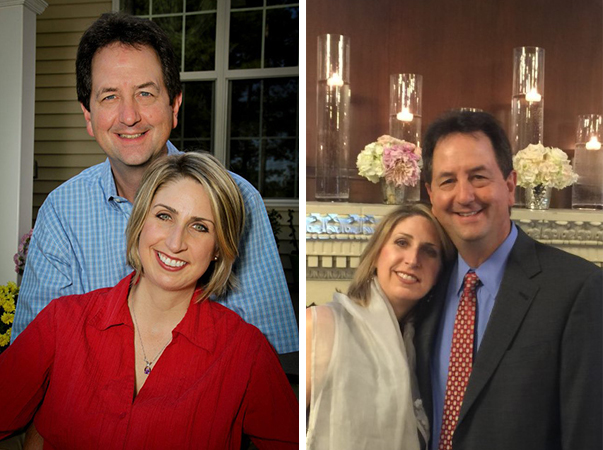 I met my husband Dave, who is a State Farm agent, while I was in dental school. We live in Atkinson with our Shetland sheepdog, Buster , and our cat Serge. Sometimes Buster even visits the office!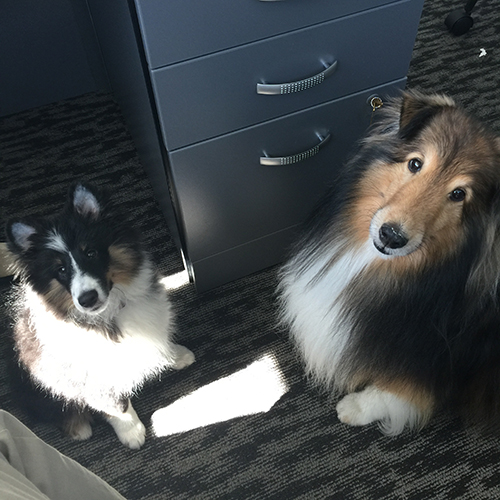 I practice yoga every day, sometimes before work at 5am! It keeps me grounded and pain free so that I can practice dentistry well. I also enjoy golfing, and though I am not very good at it, it's nice to be outside. Dave and I also enjoy traveling to visit our family, who live all over the country. Sometimes though, the best nights are spent at home relaxing with our dogs.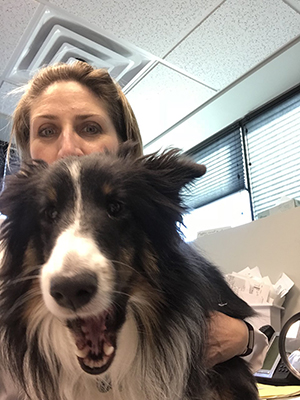 Memberships
American Dental Association
New Hampshire Dental Society
Academy of General Dentistry, fellow
American Association for Women Dentists